Restricting wrist 3 (TCP turn) on UR3:
Application Description:
On UR 3 the TCP head (wrist 3) can make continues turn – which is good for imitating a screwdriver application. But in some situation it can be desired to restrict the turn ability of writs 3 – for example if a tool is attached that has cables connected – and thereby limit the risk of getting the cable entangled.
Function description:
By default the writ 3 is set to "Unrestricted range for wrist 3" as seen in below image.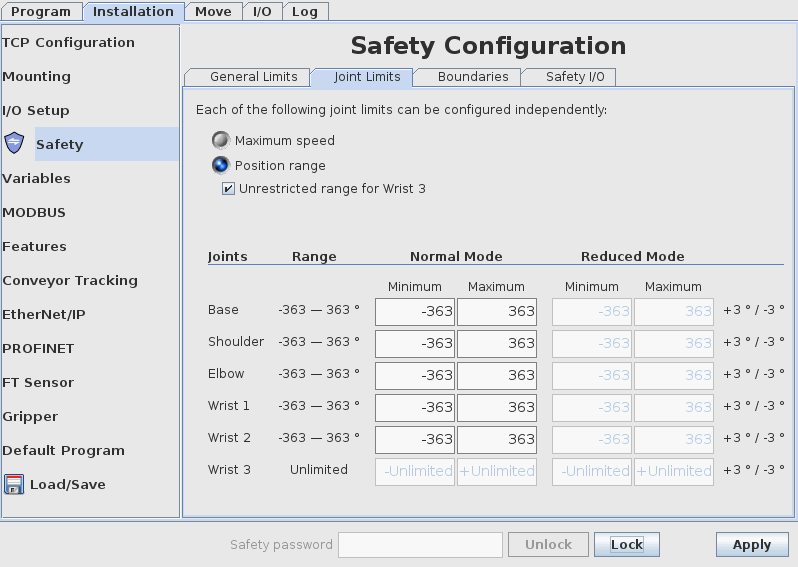 By "un-checking" the box "Unrestricted range for wrist 3" – the wrist 3 can be set to restricted within a range.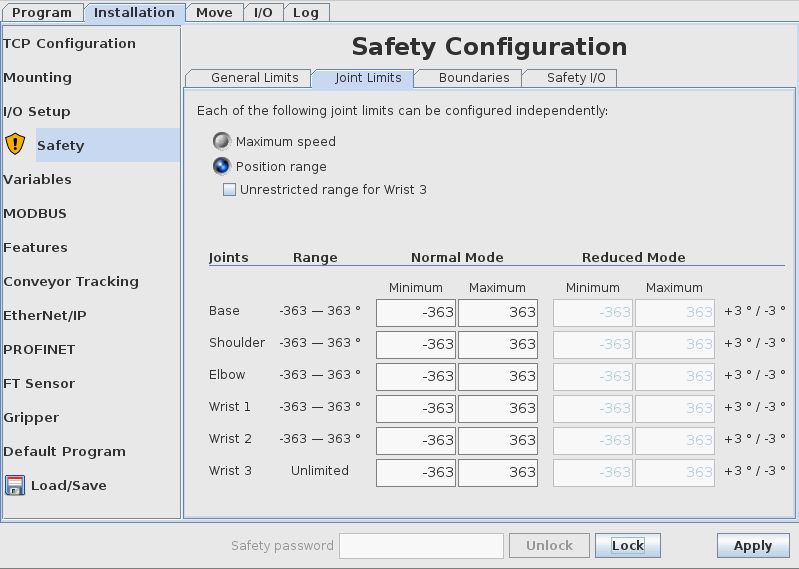 Disclaimer: While the Zacobria Pte. Ltd. believes that information and guidance provided is correct, parties must rely upon their skill and judgement when making use of them. Zacobria Pte. Ltd. assumes no liability for loss or damage caused by error or omission, whether such an error or omission is the result of negligence or any other cause. Where reference is made to legislation it is not to be considered as legal advice. Any and all such liability is disclaimed.
If you need specific advice (for example, medical, legal, financial or risk management), please seek a professional who is licensed or knowledgeable in that area.
Author:
By Zacobria Lars Skovsgaard
Accredited Universal Robots support Centre and Forum.