General Overview

" It's always a great pleasure to work with Lars Skovsgaard. His approach to look at ways to achieve a successful implementation is crucial when building new customer relations."
Niels Jul Jacobsen
CEO
Capra Robotics™ ApS
————————————————–
"I have known Lars since my time as CEO of Universal Robots. Initially Lars worked as a UR distributor, but later on as an independent service contractor assisting with technical training and service. My experience with Lars is that he delivers timely and satisfactory on all agreed tasks."
Enrico Krog Iversen
CEO
OnRobot A/S
————————————————–
"Lars and I agreed to initiate a cooperation in 2010 – it also marked the beginning of Vetec/Nord Tech introduction to the Asia market.
Vetec/Nord Tech enjoyed the exceptional good technical competence which Lars has – and this was the key to the success we have in Asia.
The sale and technical support activities combined with being close to the customer prove to be essential.Thanks for the work to Lars"
Henrik Nielsen
Founder & Co-owner
Vetec Load Monitoring
—————————————————
"Lars has worked for me at both UR and MiR and has always been very dedicated and hard working.It has been very nice and trusting to have a Dane with his own office in Singapore to help get Danish technical products out to customers in Asia.Lars has a broad knowledge of most technical products."
Thomas Visti
Chairman & Owner
VISTI UNLIMITED ApS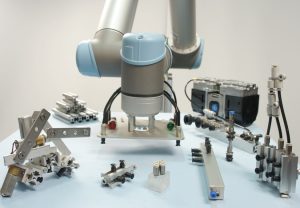 Check out our products.